************* I haven't (totally) disappeared! **************
I have been kept busy with various ongoing projects and a much needed break in France to remind myself what that hot yellow thing that use to hang up in our skies feels like (and it feels goooooood!):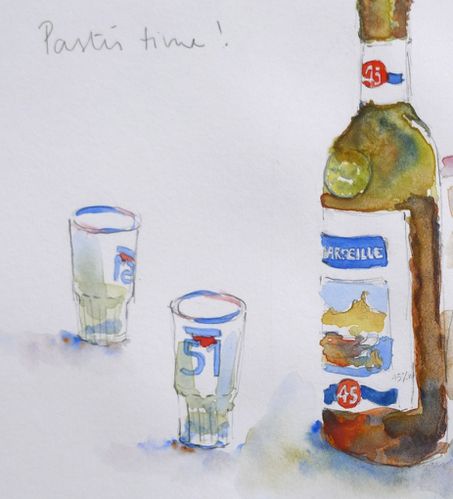 (Main activity during my sunny break!)
And for the last few weeks, a lot of work on a new topic suggested by my agent: Figurative Art. As I haven't done this type of work for a good 15 years, I had to give it a lot of practise with drawing, and colouring.
The more simple and spontaneous the overall result, the more preparation work is needed! And the eternal question in Watercolour: when does one stop to reach this feeling of accomplishment without risking to ruin the subtle touch and just-thrown-on-the-paper look?
So here's a selection of detailed views of some of my work: