Here is the busiest time of the year again, loads of Christmas Cards and Calendars flying off my shelves, new designs in the oven for Spring and forthcoming International Illustration Fairs... And so little time to post on my blog!
So here is a summary of what has been happening:
*******
1. The Collaborators have featured some of my Christmas illustrations on their lovely blog:
2. For those who are still considering posting nice Season's Greetings Cards instead of impersonal texts / emails, you can still get my original designs here!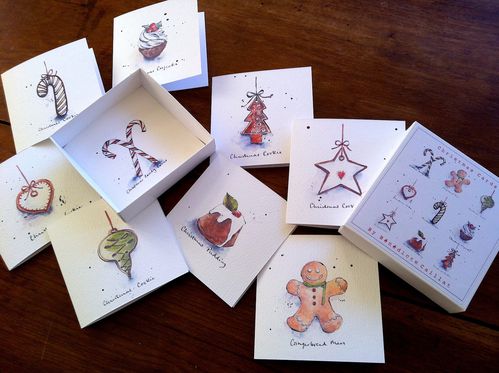 You will also find colourful calendars for fruits and vegetable lovers: "Fruits in Season" and "Vegetables in Season" Calendars, as well as my "Twelve Trees" Calendar by clicking on the links.
And in a few days, everything will be available for purchase directly from my website: cards, calendars, art prints, and new products will be added after Christmas.
You can also email me directly to info@benedictecaillat.com with your order, or query.
********
Merry Christmas and Happy New Year to all!