The Foodie Bugle: First printed edition!
The first printed edition of The Foodie Bugle is out for food lovers, with 4 pages on my work!
Many talented people are featured in this issue, which is available from their wonderful website: www.thefoodiebugle.com
***********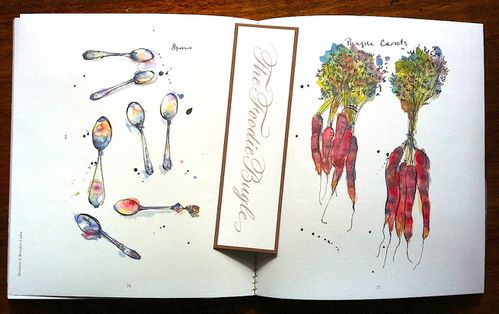 The Foodie Bugle is a magazine with both an online and print presence that offers a calm, curated, thoughtful space for good people, doing good things in good places in the world of food, drink and home crafts. Free from advertising, celebrities or passing fads, our features highlight the handmade and the home grown, celebrating the habits, heritage and history of cooks from all over the world. Artisans, artists, growers and writers have come together to collaborate and exchange their talents and ideas in this, our very first print issue. We look forward to sharing our findings with you across the seasons and across the table.